Testovij Rolik Dlya Proverki Kachestva Izobrazheniya Televizora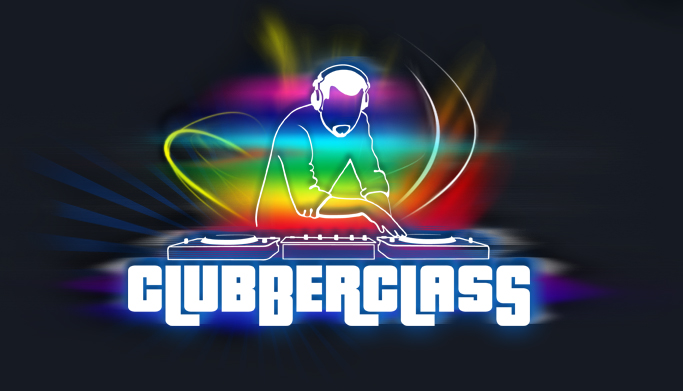 2019-02-01T10:52:59+00:00 daily 0.6. Daily 0.3.tv/news/v-mire/1624-kazakhstan-okazalsya-na-115-meste-v-reytinge-kachestva-dorog.
Best price quality ratio Unlike other companies, we include everything at one price, with no "extras" to higher your costs. For the price you paid you will get: accommodation with daily breakfasts in luxury 4 and 5 star hotels, three course gourmet dinners with drinks every day, all lunches with drinks, unlimited fruits, snacks and drinks, wine tasting, oyster and mussel tasting, premium bicycles, three or four tour leaders per departure, two vans support with free Wi-Fi, private boat and ferry transfers, entry fees to attractions and historical sites.
What a fabulous trip! This company is absolutely first rate. Krunoslav and Petra, who not only own the company, but accompany you on the tour, are engaging, knowledgeable, and amazingly organized.The hotels, the food, and the routes which were chosen were all excellent. We both ride electric bikes at our home in San Diego, and they provided us with superb electric bikes. Better than the ones we own.
The electric bikes allowed us to arrive at our destination after doing quite a few hills, with big smiles on our faces. I strongly recommend that you spend two extra days before the trip in Split, and two extra days at the end of the trip in the Dubrovnik. Both are Fascinating beautiful cities. Thank you Krunoslav and Petra for a remarkable week in lovely Croatia.probably the best organized bike trip we've ever done!! Cheers Paul and Nelly Paul Barry and Nelly Dean, San Diego, California. First of all, Croatia is an extraordinary place to visit and to bicycle.
The scenery is amazing, the history deep and fascinating, and the food fresh, delicious, and healthy. The views from the ridges of the Dalmatian islands were exceptional. Kruno and Petra provided a wonderful mix of thoughtful bike routes, extra features, and fine dining. They were supportive of all levels of biking, including ambitious road-bikers and slower tourers.
They provided van support whenever needed, and they and their team quickly attended to any needed bike adjustments. All bike equipment was in excellent condition. Once Petra knew that one of us was keenly interested in horticulture she was quick to provide as much information as possible. All meals were included, as were frequent wine tastings, a visit to an olive-oil museum, and an oyster tasting at a cultivated-oyster farm.
Two of the meals were very special, in that they had connections to organic farming and gardening and were prepared by dedicated artisans in their homes.The hotels were all excellent and ranged from accommodations within the Diocletian Palace in Split to beach resorts to a luxurious facility overhanging Dubrovnik.Because of the personal attention, the inclusion of all the meals, and the choices of hotels and restaurants, this was not only a spectacular tour but also an extraordinary value. I would recommend Cycling Croatia with Kruno and Petra to anyone. Mark Schlawin, U.S.A. We just returned home after the 10 day/9 night Dalmatia and National Parks tour, with an extra (independent) day in Zagreb and Dubrovnik that Kruno helped arrange. I won't bore you with all the details of our trip - just assure you that you can't go wrong signing up for this one. Croatia is stunning anyways - I quickly adopted #allbeautifulallthetime when posting photos.
The tour itself was top notch also. We've never been on a premium Butterfield & Robinson tour, but extended family in our group had. They felt 80-90% of the Cycling Croatia tour was superior to the level of accommodations/meals/support on the B&R tour - at a fraction of the price. (And none of this CC tour was substandard.) Bottom line: great country, great value, great itinerary, great guides, great food, great wine. Highly recommended. Scott Ryser, U.S.A.
Dalmatia and National Parks Tour We took this tour with Kruno and his team in early October 2016. Nervi diskografiya torrent. If you have time, we'd highly recommend the National parks addition to the Dalmatia Tour - they really have to be seen to be believed and the descent overlooking Pag Island was one of the highlights of our trip. As with all the other reviews, we were blown away by the scenery: rugged mountains; crystal clear waters that you could see through forever; Plitvice Lakes (extraordinary - no photo can really do it justice); the islands, with their variations; and of course the cities with the Dioletician Palace in Split and the walled city of Dubrovnik. From the pick up at the airport to final arrival in Dubrovnik, everything was taken care of. It was great to know we were in such safe hands. Kruno and his team (Mario and the others) were all terrific: nothing was too much trouble. The food was fabulous with lots of traditional fare at lunch and great evening meals in unusual locations, rather than the standard restaurant fare you might expect.